SUSTAINABLE MOBILITY INDUSTRY EXPO IN SOUTHERN EUROPE
Sustainable mobility in its industrial and digital aspects.
Time left to take advantage of the . 15% EARLY BIRD DISCOUNT. Sign up now!
WHAT IS MUBIL MOBILITY EXPO?
It is the professional meeting point in Southern Europe for the value chain of sustainable mobility understood as clean, accessible, safe and connected.
A space where the main public and private entities come together and where the needs of the present and the future challenges of sustainable mobility find their industrial and digital solutions.
NATIONAL AND INTERNATIONAL
WHY
EXHIBIT
AT MUBIL MOBILITY
EXPO?
WHAT ARE THE OBJECTIVES OF
MUBIL MOBILITY EXPO?
To be the showcase for innovation and progress at a European level in sustainable mobility.
To be the setting for exchanges between needs and challenges and products and solutions concerning the industrial and digital sustainable mobility value chain.
To disseminate the impact and the opportunities in the field of sustainable mobility for the industry.
To facilitate the connection between the various sectors involved in the sustainable mobility services: automotive, infrastructure, power, telecommunications and digital transformation.
To attract inspirational and/or international talent to the event.
To promote the generation of business among the participants.
To understand the challenges and trends in order to train new professionals who will respond to the future needs in this field.
To promote environmental sustainability.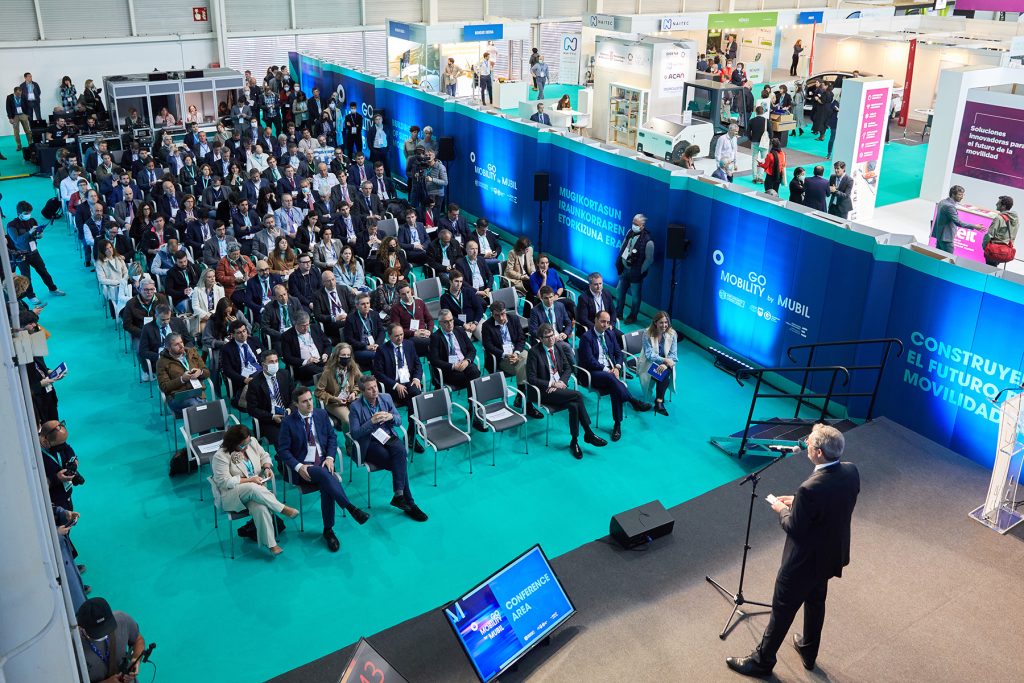 National and international speakers will offer their perspective on the development and future of…
Meeting point for European cities with specific challenges in sustainable mobility …
Demonstrations and test drives of vehicles / motorbikes / bicycles for visitors.
Guided tours of the MUBIL Center in Zubieta starting at the MUBIL stand.
MUBIL MOBILITY EXPO EXHIBITORS
WOULD YOU LIKE
TO EXHIBIT?